Looking for a faucet extender that will make your life easier? Look no further than the Universal Faucet Extender! This innovative product allows you to rotate the water outlet 1080°, making it more convenient to wash your face and rinse your mouth. The dual mode water options (bubble mode/bubble mode + shower mode) give you more options for how you want to use the product, and the easy installation means you'll be up and running in no time. Plus, the four-eye filtration removes impurities, ensuring that you'll always have clean water. Whether you're washing your face or filling up a pot, the Universal Faucet Extender is perfect for any task. Get yours today and make your life a little easier!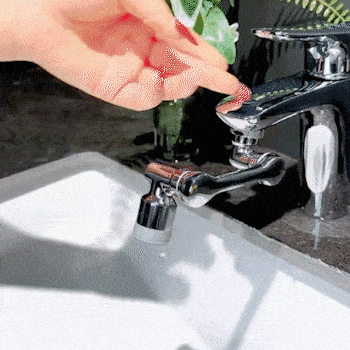 【Water Spray Modes】 This sink sprayer attachment for the faucet features two water outflow rotatory switch modes, a soft bubble stream, and a strong spray. With its strong water spray mode, our sink aerator cleans effectively while minimizing water splash, allowing you to avoid soaking your shirt while washing your hands.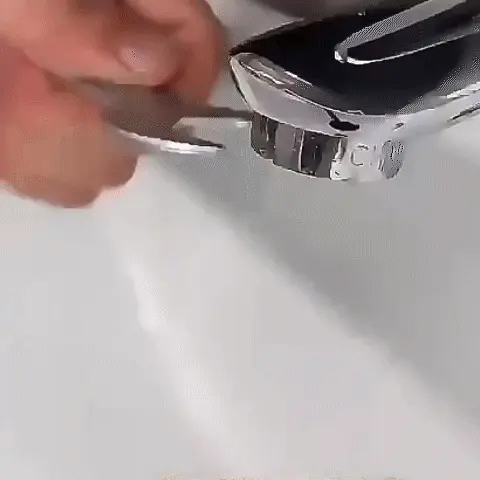 【Easy to Install】Sink faucet sprayer attachment is easy to set up and maintain, and it's a great long-term option for filtering water. Simply unscrew the aerator from the threaded tip of the faucet and replace it with this 1080 rotatable faucet. Please measure the faucet diameter before purchase.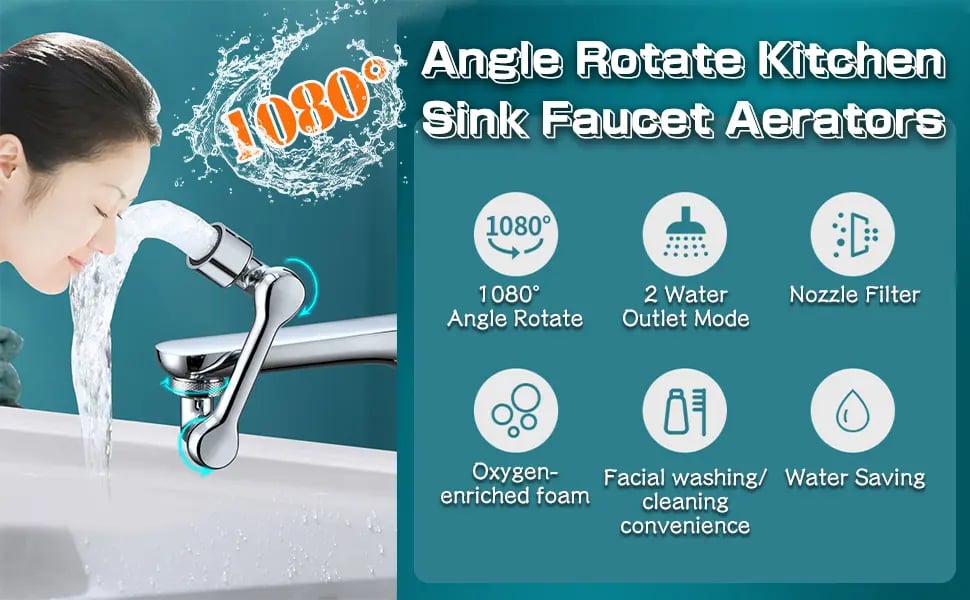 【Rotating Filter Faucet 】The splash filter faucet adds air into the water stream, making it oxygen-rich and resulting in a wider spray of water that does not splash all over and feels soothing on the skin. Unlike a standard faucet extender, the faucet sprayer attachment can rotate 1080 degrees.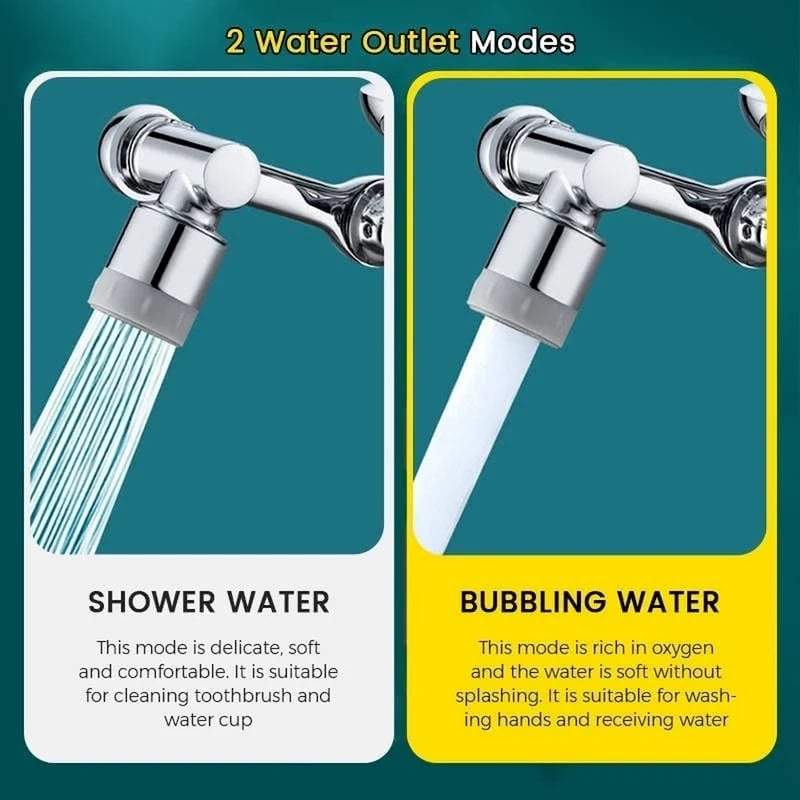 【Durable in Use】Our basin bathroom faucet aerator is made up of high-quality ABS, giving your sink faucet a premium appearance. The features of this sink sprayer attachment are precise and well finished. It has an ABS body for added strength making it perfect for long-term use.


【Use in Multiple Scenarios】Faucet extenders for bathroom sink suitable for 99% of faucets. Double gasket anti-drip. It can be used in the kitchen to rinse vegetables and fruits, dishes, sinks, etc. It can also be used for daily washing in the bathroom, shampooing, washing towels, etc.
Package Contains:
1 x 1080° Rotation Faucet Extender (Dual-mode Effluent)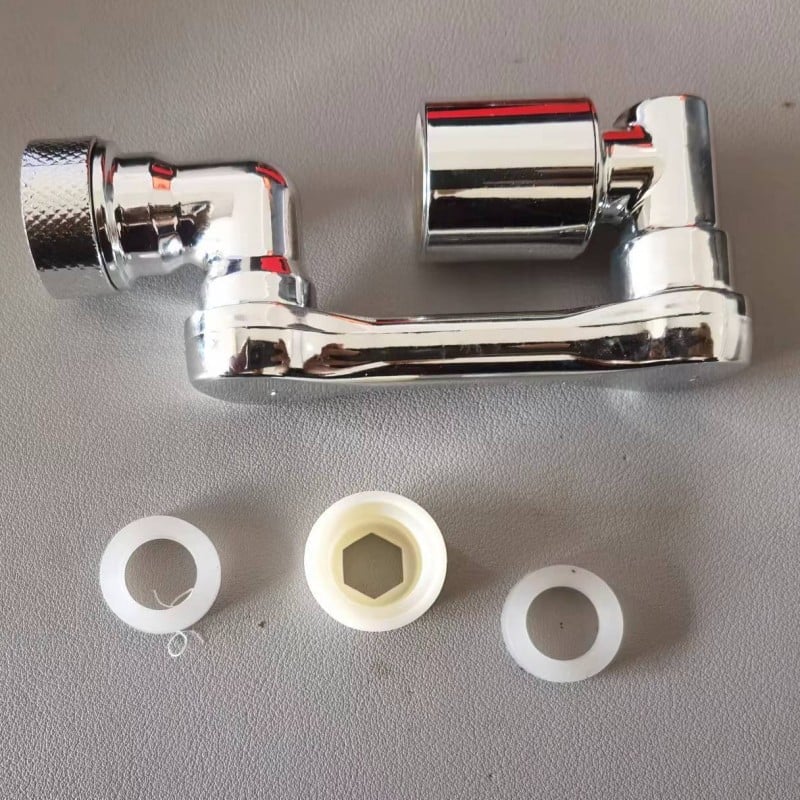 Specifications:
Material: Brass/ABS
Product Color: Silver
Product interface size:
Inner diameter: 20mm/22m
Outer diameter: 24mm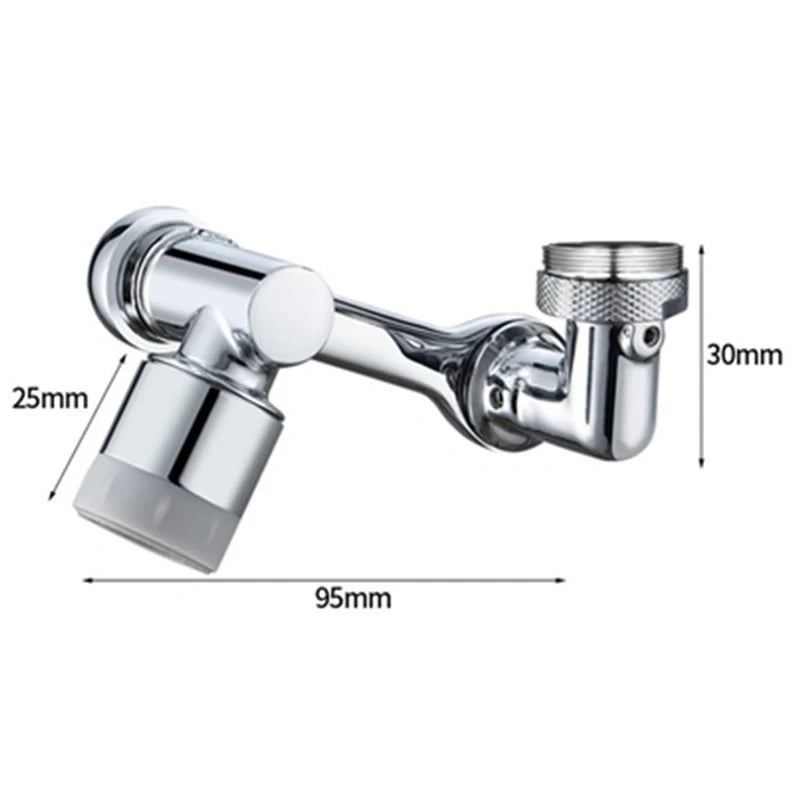 Package List:
1* Faucet Extender